atspeed racing articles - Telephone Today : 01268 773377
Over the years Atspeed Racing has had articles published in magazines and had tuned cars featured at shows and in various publications. Feel free to click the links to the articles below and read them for yourselves.

Please be aware that you will need a PDF reader such as adobe pdf reader installed in order to read these articles.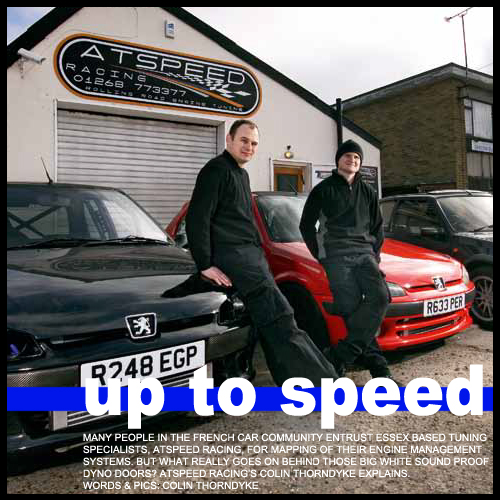 Performance French Cars Pt.1
Performance French Cars Pt.2

Carb Balancing Tech Article